On reputation alone, it's easy to assume that Fort Lauderdale, Fla. is nothing more than a retirement community. So-called "snow birds" add to the uncool. However, did you know Fort Lauderdale is known as the Venice of America? It's curving channels and beautiful beaches make it a vacation destination. Residents are on holiday year-round.
Perhaps it's the stunning scenery that captures the lens of filmmakers from all over the world. Over the years, many movies have listed filming locations in Ft. Lauderdale. Read on to learn about four classic flicks and contemporary favorites that were filmed in Ft. Lauderdale.
1. Cape Fear (1999)
The infamous Martin Scorsese directed "Cape Fear," a film set in a seemingly idyllic town. "Cape Fear" is a definitive thriller about a predator and the family he targets. Actors Robert Di Nero, Nick Nolte, Jessica Lange, and Juliette Lewis brought the film critical acclaim.
Exact Location: Cape Fear was filmed in several locations between Georgia and Florida. Many of the downtown shots were filmed in Ft. Lauderdale's financial district, while the sleepier scenes were left for Georgia.
2. Caddyshack (1980)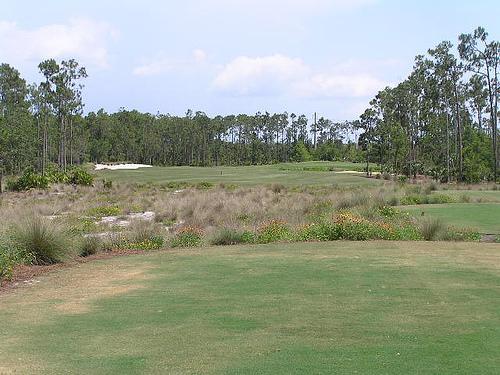 Image via Flickr danperry.com
Caddyshack is a classic golfer's comedy. That's why it's no surprise that it was filmed in Florida – a golfing hotspot. The screwball story revolves around a golf course and the various problems the staff encounter, such as a destructive gofer. The film features an all-star cast including Chevy Chase, Rodney Dangerfield, and Bill Murray.
Exact Location: Most of the golf course scenes were filmed at a resort in Davie, Fla., a town just outside of Ft. Lauderdale. According to the website Fast Rewind, many of the houses featured in the film are situated in Ft. Lauderdale at the Coral Ridge Country Club and NE 25th Ave.
3. Any Given Sunday (1999)
Who doesn't love a good football movie? Any Given Sunday ranks as one of the best for its portrayal of American football and the interpersonal struggles of a coach and his team. Al Pacino, Cameron Diaz, Dennis Quaid, and Jamie Foxx star in this film directed by Oliver Stone.
Exact Location: The Ft. Lauderdale location in Any Given Sunday was filmed in a production studio in Harbor Beach. This blockbuster movie chose Ft. Lauderdale over hundreds of possible studio locations.
4. Wild Things (1998)
So, you didn't thing Florida could do sexy? Wild Things likely swept this supposed retirement community off its feet while filming locally. The plot is too steamy to expose. This sexy thriller features Kevin Bacon, Matt Dillon, Neve Campbell, and Denise Richards.
Exact Location: Wild Things was filmed in various locations throughout Florida and Ft. Lauderdale. The exact locations were not disclosed, but somehow that seems fitting for this sexy mystery movie.
When it comes to famous people and places, Ft. Lauderdale is glamorous enough for both. Other well-known movies filmed in Ft. Lauderdale include Marley & Me (2008), The Birdcage (1996), Donnie Brasco (1997), and many more. What's your favorite? Share your thoughts in the comments below.